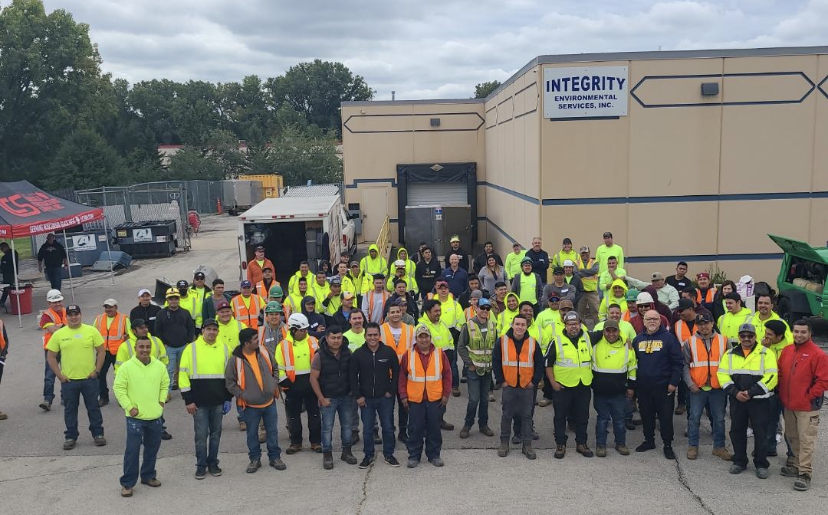 ---
Integrity Environmental Services, Inc.
Our management team has over 125 years of combined experience throughout a multitude of environmental and construction based services.
Our Mission: We will continue to use our knowledge and experience to uphold the greatest possible value for our customers, while adhering to the upmost moral and ethical principals. Our name is our promise, Integrity.
On June 30th Integrity will be changing its location to 1821 Dolphin Drive, Waukesha, WI 53186
---
Services

Asbestos
Integrity has been an industry leader in handling complex abatement projects scaling from large industrial buildings to residential abatement across Wisconsin.

Lead
Our team has the most advanced and updated technology, methods and equipment to remove hazardous lead materials, including, but not limited to, blasting methods and chemical solutions to strip lead paint on large scale projects while protecting their historical value

Abrasive Blasting
Our blasting methods have been used by countless facilities to remove old paint and debris. These methods are used to prepare a facility for remodeling or to bring a faded and weather worn building back to its original condition.

PCB & Mold
Integrity has access to modern processes that can be used to clean large-scale areas. Our flexibility allows us to approach buildings that have environmental issues quickly.
Demolition
Our capabilities include selective demolition of vacant and occupied facilities. When required we are capable of working adjacent to occupied areas while maintaining a virtual dust free environment.
Fire & Water Damage and Restoration
We have utilized many methods including cryoblasting to remove silt residue from facilities that have been damaged by fire. We work with the insurance companies and owners to provide the most economical and expedient solution to their restoration project.
Concrete Cutting
We have highly advanced concrete cutting equipment capable of producing finished openings and flush cuts in walls ranging from concrete, brick, slate rock, and other wall types, as well as cutting new floor openings and trenches.